LIQUIDFORCE TRIP 138
The 2012 Liquidforce Trip is the perfect board for riders of all skill levels.Smooth and forgiving for the beginner, yet fluid and aggressive for the advanced rider.
Some of the features on the 2012 Trip include
NEW, LF Exclusive M6 Metric Inserts
More threads provide tighter, more secure hold.
Aggressive, Continuous rocker
Smooth, fluid carves with a high arcing pop.

D-I-S-C Hull through the Center
Double ? Inside ? Single ? Concave. Softens landings and maintains board speed.
Variable Edge Rail

Rounded rail in the center for a forgiving feel, sharp rail at the tail for edge control and response.
Modern Bat Tail

Fuller than the original for more lift off the tail of the board and tucked in the tips for quick transitions.
Molded-in, Warped Long Based Side Fins
LIQUIDFORCE TRIP 138 W/ ALPHA 09 BINDING
Boatmart Special $499
The Hyperlite Murray features
a dual rocker line which carries all the speed of a continuous rocker while on edge and the pop of a three-stage off the wake. The variable edge design makes for a soft, forgiving center rail which transitions into a sharper cupped rail tip and tail. Combined with a canted footbed, the Murray makes for a fast responsive ride without sacrificing the pop.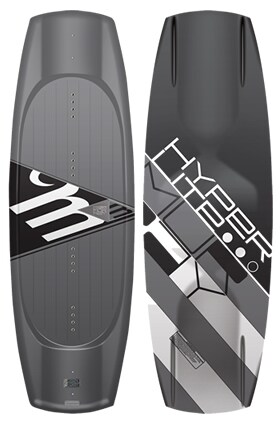 Hyperlite Murray 140 SALE PRICE $400

Some features of the 2009 Hyperlite Era Include:
Thinner Overall Profile
Monocoque Construction
Biolite Core
Layered Glass
Hyperlite Era 132 Sale Price $375
The Watson Classic 138 features an aggressive 3 stage rocker for more expierienced riders which gives you a solid pop
off the wake, lifted variable edge rail gives you optimal response and control where you need it, and quad vented channels in the tips generate speed and hold at the same time. Take a spin on the Watson Classic to see what you've been missing!
LIQUIDFORCE WATSON 138
NOW ON SALE
$375

O'Brien Ladies Wakeboard Pakage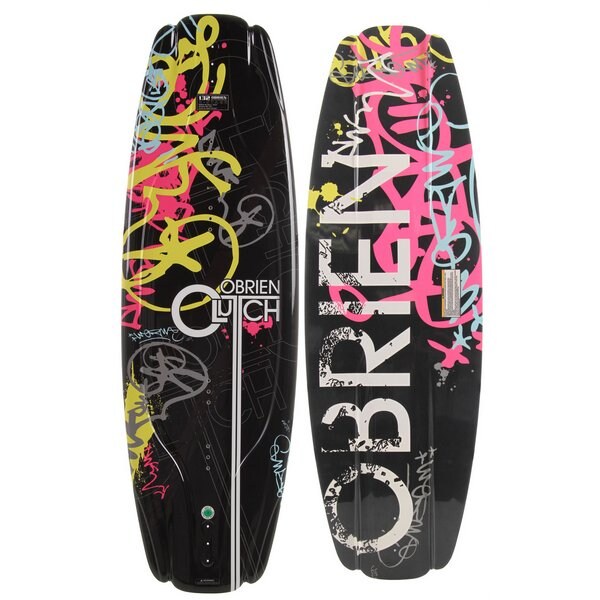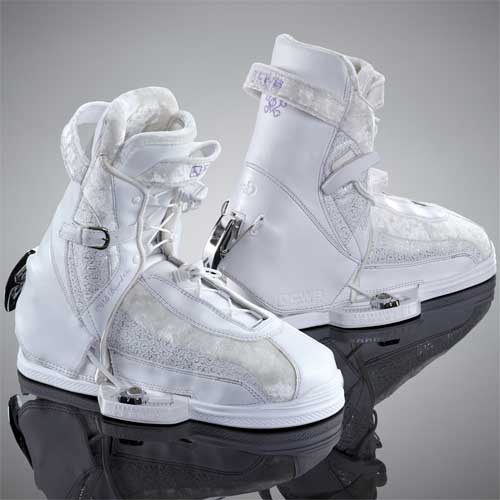 The O' Brien 132 Clutch is all about clean, smooth riding on the water. Weve kicked up the 3-stage rocker a bit giving the Clutch a mellower cut to the wake but with more boost - while the completely smooth flat spot in the middle of the board provides maximum pop for your effort. Dual molded-in fins allow progressive rippers to take out the center fin and still be in control.

O'Brien Clutch 132 w/ cwb Tiffany Bindings
ON SALE NOW $448

Youth Liquidforce Jett Wakeboard Pakage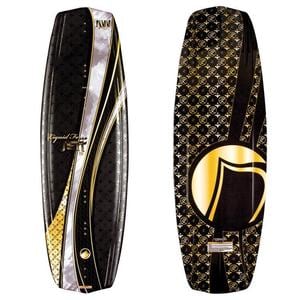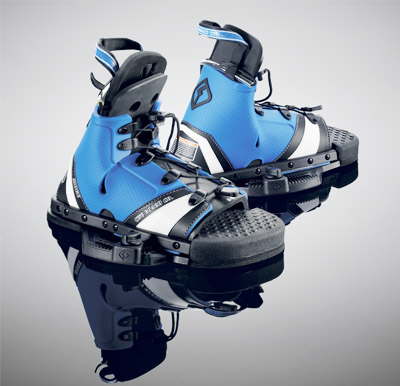 Key Features of the Liquid Force Jett Wakeboard:

Three Stage, Hybrid Rocker - Center Curve For Consistent Edging Speed Flows Into Extra Tip Lift For BiggerWake Pops.

D-I-S-C Hull Through The Center - Double - Inside - Single - Concave. Softens Landings And Maintains Board Speed.

Variable Edge Rail - Rounded Rail In The Center For A Forgiving Feel, Sharp Rail At The Tail For Edge Control And Response.

Winged Rail Shape - Side Slots For Extra Bite In The Flats And Quicker Release Off The Wake.

Double Concave V-Tail - This Tail Design Controls Water Flow Through Ends For Extra Thrust And Lift.

Molded In, Canted Long Base Side Fins

Length (cm): 136
Mid Width (cm): 42.5
Rocker (cm): 5.7