SPECIALS OF THE WEEK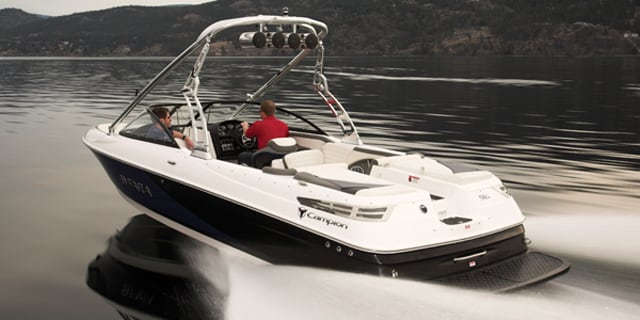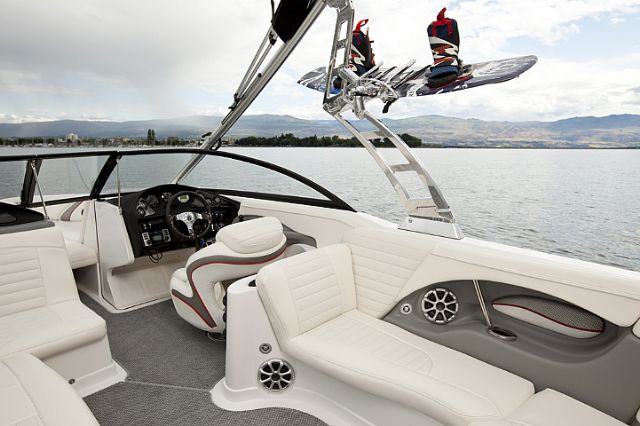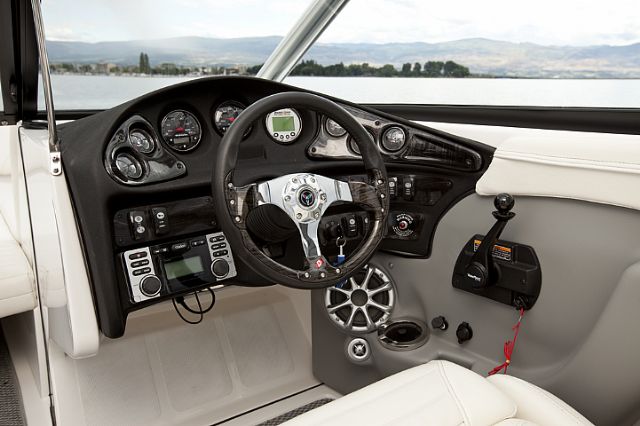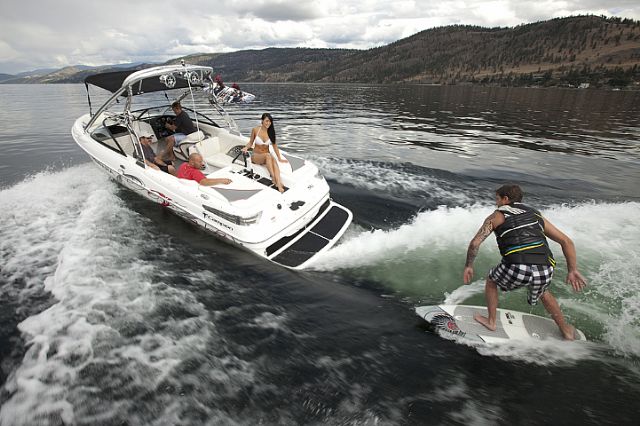 The Campion-Svfara SV3 is known for its preformance as a dedicated tow boat.Skiers will focus on its skiing, boarding and surfing capabilities,but passengers will focus on comfort and style.

The interior features top of the line upholstery that feels like leather and lounge seating that is both spacious and inviting. A Heatercraft heater system adds extra warmth.

The upgraded stereo package includes tower speakers and will please any audio buff.

This boat includes a serious Samson Switchblade tower with pivoting board racks. A triple tank ballast system can pack up to 1300 lb., entirely hidden under the floor. Each tank has its own guage. Not only can you get the wake you want, but you still have uninhibited storage within the cockpit.

Set your ballast and enjoy a perfect wake!

Visit our showroom and check out this well thought out and well engineered boat!
and wide so you can easily indulge in water activity. The state of the art sound system for entertainment is a nice feature to have when relaxing in the lounge.


For more information see the full ad
here
OR CALL US TOLL FREE AT 1(888) 419 0234

---
2012 Campion Explorer 492 CC

With $2600 Down With $5000 OAC, Other terms &
84 Mo. 84 Mo. Ammoritzations Available
Approx $340/ Mo Approx $305/ Mo
90 Hp Evinrude ETEC engine
Includes Bimini and Trailer
$24500
LIMITED TIME 5 YEAR WARRANTY!!
For more information Call Boat Mart
Toll Free 1(888) 419-0234